Summertime can be a really challenging time for parents. We don't want our kids to succumb to screen time overload but we can't entertain them every minute either. Camps are great but many are pricey and they often don't accept kids under 5 or 6. While most of us would be content to shuttle our kids from place to place the reality is those admission fees add up, especially with larger families. I put together a list that is geared towards all ages, doesn't require a ton of planning and most importantly, is free!
The library – Ya'll know I'm a huge fan of public libraries. They are such an excellent resource for inquiring minds. I know our local library has children's activities every week but they beef it up over the summer and offer more classes, crafts, activities, etc. Plus, it is air conditioned and they have clean bathrooms. Come for access to the kid's computers and interactive toys. Do a summer reading challenge.
Splash pads – Several ETX cities have put in splash pads and we couldn't be happier! Pack a lunch, picnic blanket, sunscreen and a towel. Boom! A free day to play and cool off with friends. Parents can enjoy having an actual conversation while kids play in the water. Bring a bucket, some squirt toys and bubbles for a low key free day of fun.
Hiking trails – Kids have an abundant amount of energy. Let them run it off while you stroll behind on one of the many hiking trails in ETX. Do an internet search to locate which trails are closest to you. We are so blessed with big, beautiful trees here that many trails are shaded. You can find several locations with picnic benches and bathrooms too. For some added fun print out a scavenger hunt list to go with your hike. Include things like; find a heart shaped rock, a flower, animal tracks, feathers, etc. Bring a grocery bag and encourage your kiddos to pick up litter and help keep their parks clean.
Fly a kite – You can find kites at most discount stores or you can even make your own. We have some pretty windy days here in ETX and a lot of open space. Flying a kite is a magical experience for kids, especially if they have a chance to do it themselves. With a little patience and a small learning curve your kids will be able to enjoy yet another fun free summer activity.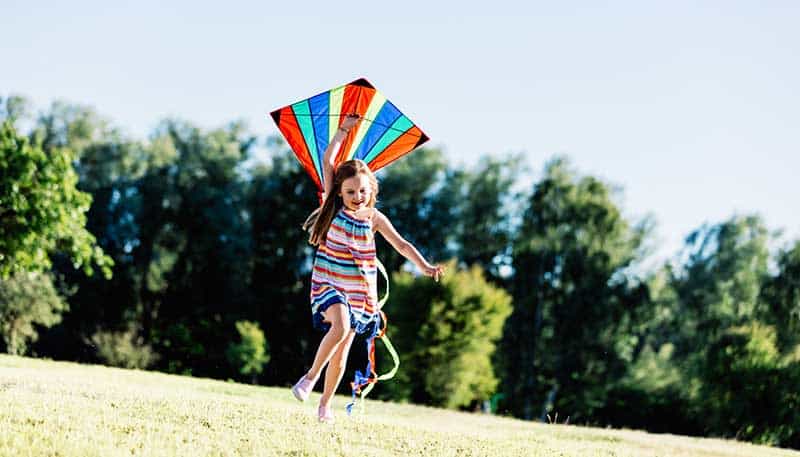 Backyard camping, stargazing and smores – The thrill of sleeping outdoors, telling stories, singing songs around a campfire and of course, roasting marshmallows are some of my best childhood memories. No need to pay admission to a park or have to worry about the proximity of a bathroom when you camp in your own backyard. You can find free printables on constellations for stargazing and ETX has some of the most beautiful night skies around.
Local stores host free activities – Check out your local Home Depot, Michaels, Bass Pro Shop, Barnes & Noble, Petco, Apple Store, and the Microsoft Store are some of the places that offer free kids activities. Give your local store a call and see what they have scheduled.
Outdoor movie night – Find one hosted by your City in a local park. Pack a picnic and relax under the stars. This is a great option for families with kids of multiple ages. The baby doesn't want to be quiet? No big deal. The high prices of popcorn, candy and drinks for a family at the movie theatre is cost prohibitive but when you can pack all your own snacks it's a lot more fun. Bring some yarn or embroidery floss and some containers full of treats with a hold in the middle. Think cereal, gummy lifesavers, pretzels, licorice bites (you get the idea) and let the kids make their own movie treat necklace.
Toy and/or book swap – Kids lose interest and grow out of things so quickly. Use this opportunity to clean out some gently used toys, books or sporting equipment. Ask your friends if they want to do the same. The easiest way to have a successful swap is to invite a group of friends to bring their items to a local park or to your house if you want to host. For every item someone brings they can take home a new item. You can have people draw numbers to see who goes first or you can do it by arrival time and just alternate turns. Anything unclaimed can go to the local thrift store.
We hope you like our ideas for free summer fun activities for kids. Find us on Facebook and comment with your favorite free summer activities for a chance to win some super cool ETX gear.